About Mike
WHO IS MIKE?
Mike loves technology.
Moments after Mike plugged in his first computer, a Dell Optiplex GX260 Desktop, he knew he had found his passion in life. Mike is a good guy who would happily help his friends and neighbors fix and upgrade their computers.
While there were other "Mikes" in the neighborhood, there was only one Tech Mike. Tech Mike knows that if you're searching for a piece of equipment online it's because you need it, immediately. Tech Mike only lists equipment to his website that have been extensively tested and are available to ship right away. Tech Mike now has a team of passionate technology experts, or as some suits would say "nerds"--which we include in every order because we know that anyone who stares at a computer screen all day could use a sugar fix.
TechMikeNY is a certified refurbisher and reseller of Information Technology equipment located in Brooklyn, NY. We specialize in servers, hard disk drives, networking equipment, and laptops. We carry thousands of servers, hard disk drives, processors, networking modules and other IT equipment in stock that are ready for immediate shipment.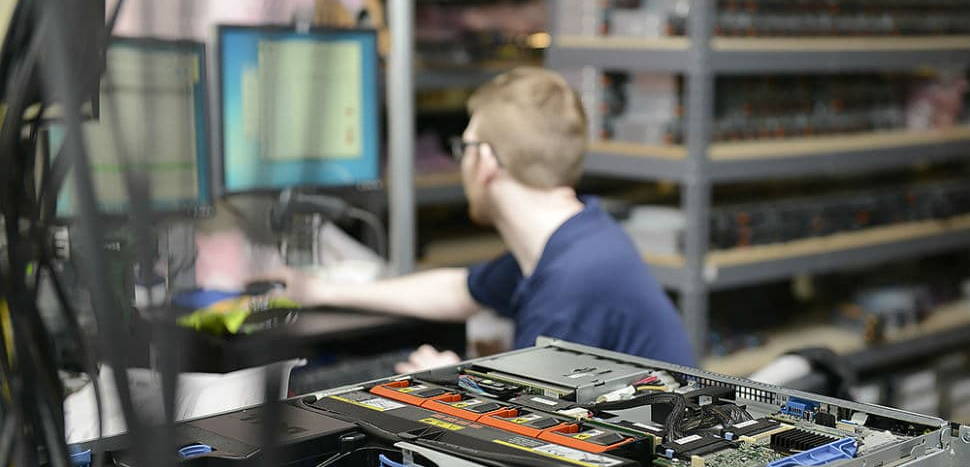 OUR MISSION
Our mission is to provide our customers with high-quality, enterprise-level technology at an affordable price. Our friendly, knowledgeable staff of industry experts and veterans are here to answer any questions that you may have and to help you decide on the best refurbished electronic equipment configurations to meet your specific needs.
TechMikeNY is a proud member of the Microsoft Registered Refurbisher program.